Replacing missing teeth is important to your overall health and also to the health of your other teeth. When natural teeth are missing, you lose chewing ability, and can cause other teeth to be lost, tip or become crowded. Having missing teeth is embarrassing, and if left untreated, will only get worse. But you can look and feel better, regain your self-esteem, have a better quality of life, and simply smile more with dental implants.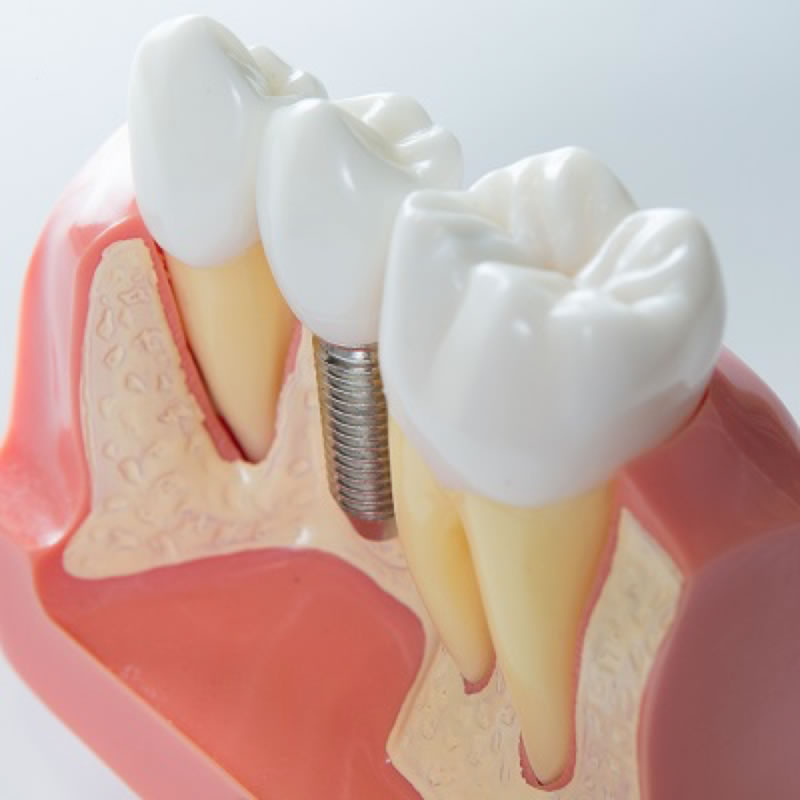 A dental implant is a titanium "screw" resembling a tooth root that is placed within the jaw bone to support restorations replacing missing teeth.  The implant fuses with the surrounding bone (osseointegration) to create a solid foundation for crowns, bridges and even dentures.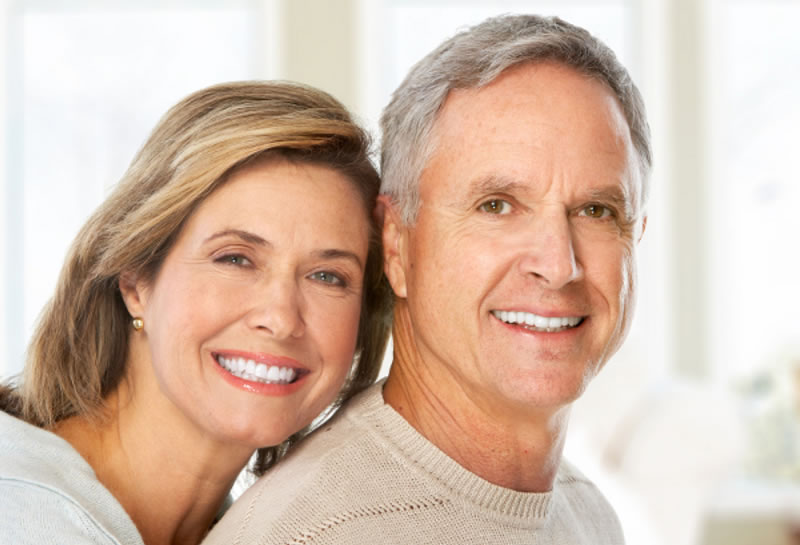 Advantages and Disadvantages of Dental Implants
Dental implants reduce the load on the remaining oral structures/teeth by offering independent support and retention to crowns, bridgework and overdentures.
Dental implants preserve natural tooth tissue by avoiding the need to cut down adjacent teeth for conventional bridgework.
Dental implants will preserve bone and significantly reduce bone resorption and deterioration that results in loss of jawbone height.
Long-term data on implants suggest that implants last for a much longer time than conventional restorations on teeth.
Loose fitting dentures can be replaced with improved support, stability and retention with implant overdentures.
Overdentures will help control/improve facial contours that result in minimizing premature wrinkles.
Dental Implants allow you to chew your food better; speak more clearly and smile with confidence
Dental Implant Restorations
Dental implant restorations refer to crowns, bridges and dentures which are either cemented, screwed or snapped onto dental implants.  An impression of the implant is taken, allowing the dental laboratory to fabricate the implant restoration.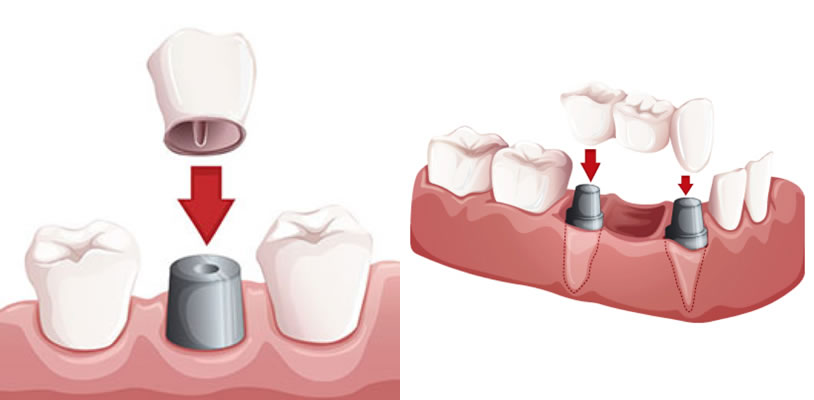 If you are a candidate for dental implants, Dr. Danny Soares will refer you to a dental implant specialist to get your permanent tooth replacement inserted into the jawbone. One ore multiple dental implants can be placed at the same time. After the implant surgery is complete, you will come back to Dr. Soares to get your dental restorations completed at our Oakville dental office.